Proudly at work for over 40 years…
Friendship Force was founded by Wayne Smith and introduced by President Jimmy Carter in 1977. Since then, the organization has held true to the ideals of bringing people together and promoting peace–and has facilitated millions of new friendships.
FF originally involved groups ranging from 150 to 400 private citizens, known as friendship ambassadors, traveling via chartered aircraft to the partner city where a group of the same size boarded to return to the original city, hence the terminology "Exchange," the word we originally used to refer to our travel programs, now "Journey". The visiting ambassadors were hosted in the homes of volunteer host families for a week, sharing everyday experiences and getting to know each other on a personal basis. The first FF experience involved 762 Ambassadors in a simultaneous exchange between Newcastle-upon-Tyne, England and Atlanta, Georgia, USA.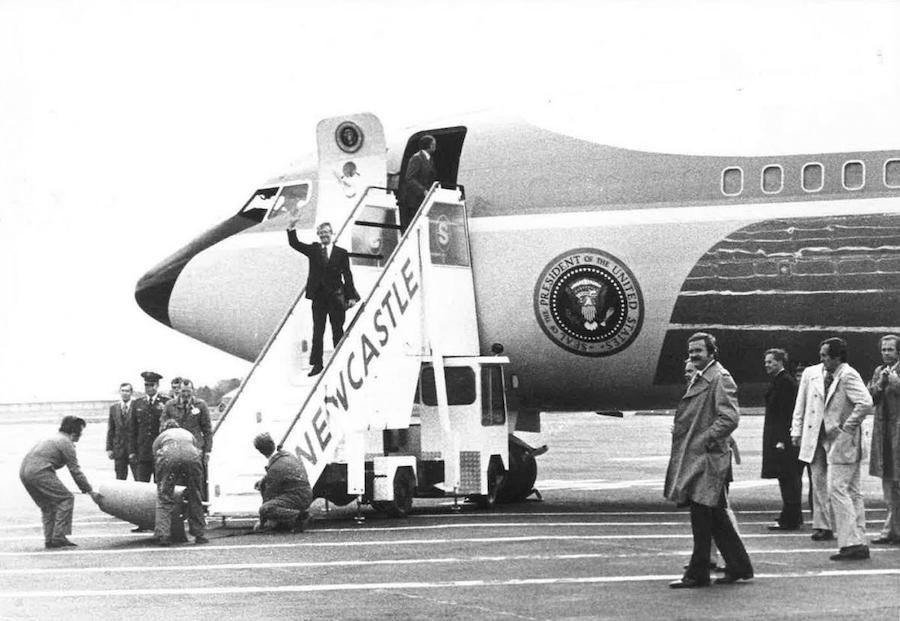 1977
The Friendship Force was founded by Wayne Smith and introduced on March 1, 1977, by President Jimmy Carter at a White House gathering of state governors. At that time, President Carter asked the governors to return to their states and identify a volunteer leader who would serve as State Director for the Friendship Force in their state. Rosalynn Carter served as Honorary Chairperson until 2002.
While the size and number of Journeys has changed dramatically since 1977, the basic Friendship Force formula is the same, with visiting ambassadors spending a week in the home of a host family. While each Journey is now in just one direction, the participating ambassadors and hosts develop a shared understanding of each other's culture so that a true cultural Journey takes place. In many cases, the friendships established during a Journey continue for many years, with follow-up visits through later Friendship Force Journeys or through private visits.