Supporting Our Mission of Peace Through Friendship
your support
means the world
Did you know there are many ways you can help support Friendship Force? It can be as simple as liking and sharing one of our posts on Facebook, encouraging a friend to join your local club, or simply booking a Friendship Force Journey.
Explore the tiles below if you are curious about other ways you can support Friendship Force.

Help ensure FFI's financial recovery from the devastating impact of COVID-19 by donating to the Crossing the Finish Line campaign. 

Monthly Giving
A little each month goes a long way to supporting peace through friendship. Become a monthly donor today.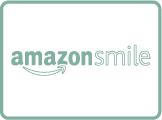 Amazon Smile
Donate each time you make a purchase from Amazon through AMAZON SMILE.

Give Tax-Free From Your IRA or 401K
Gifts from your retirement plan, IRA, or commercial annuity can benefit you and greatly support the mission of Friendship Force.

Make a one-time donation to Friendship Force and help support the mission of building bridges of understanding across the many barriers that separate people.

Planned giving involves integrating a donor's charitable gift into his or her overall financial, tax, and estate planning objectives so as to maximize benefits to both the donor and Friendship Force International.
Thank you in advance for your support.
100% of your donations will go towards funding the general operations of FFI which includes the planning of upcoming Journeys, supporting clubs, Virtual Experiences, and much, much more. No donation is too small to make a difference. We appreciate your continues support to FFI and to our mission of promoting global understanding across the barriers that separate people.
Friendship Force International is an exempt organization as described in Section 501(c)(3) of the Internal Revenue Code: EIN 58-1287754. No goods or services were provided to FFI in exchange for your contribution.